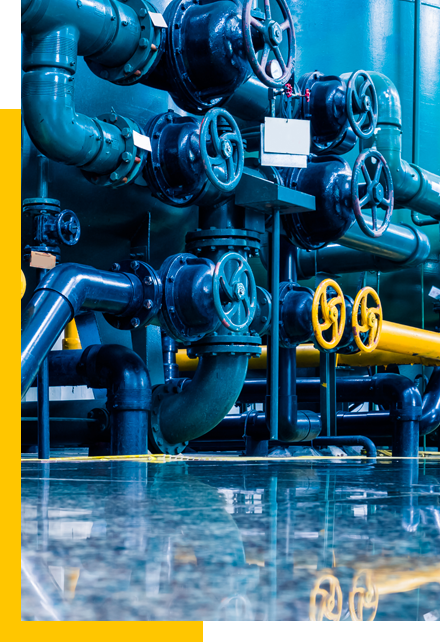 INTEGRATED SPECIALIZED GENERAL CONTRACTING COMPANY W.L.L. (ISCCO) commenced their operations in the U.A.E. at Abu Dhabi in 1991. The office in the U.A.E currently operates as a local partnership limited liability company
We, Integrated Specialized General Contracting Company, ISCCO, provide Engineering Procurement and Construction services to leading national energy providers and international contractors serving the UAE Oil, Gas, Petrochemical and Power industries. They are  main contractors for all ADNOC Group of Companies such as ADNOC Refining, ADNOC Gas processing, ADNOC Onshore, ADNOC Offshore, ADNOC LNG etc, Borouge and ADWEA and is pre-qualified for c.40 work groups within these organisations for project capacities upto US$200 million. They are also amoung the top contractors within ADNOC's In Country Value (ICV) list; a qualification that directly affects a contractor's status within that organisation and consequently the number of Invitations to Tender issued to a contractor.
Based in Abu Dhabi, with a branch office in Dubai, ISCCO are one of the few companies with the resources and experience to provide EPC, Refurbishment and Maintenance services, enabling it to deliver a bespoke packaged service or a complete turnkey project.
The company has a long and exemplary track record, successfully executing more than 300 individual projects on time in full compliance with its  Quality, Health, Safety and Environment (QHSE) accreditations and statutory requirements.
This exceptionally well-run business has an experienced management team and an organisational structure that centralizes support services, such as financial, legal and HR at Head Office supporting "close to customer" operational divisions that are in total control of all functions from initial estimate through to final payment and completion certificate.
The company's ERP system controls key processes such as Project Management, Finance and Accounting, Job Costing, Procurement, Inventory, Asset Management, Human Resources and Payroll handling etc. ensuring smooth and error free operations. This is linked with the company's intranet so that information and data are analyzed, verified and shared.
ISCCO have an excellent credit history and has credit facilities with a number of local banks who provide funded and non-funded facilities as relevant for each project. They have an excellent reputation with their bankers having never defaulted on their commitments.
ISCCO Dubai branch , support ISCCO in their operations by extending their resources and equipment.
In the UAE a full range of all the aforesaid services are provided and managed by the Abu Dhabi office for all locations throughout the U.A.E. Clientele include Oil & Gas, Petrochemical, Power industries  in the UAE,Covering EPC Services,Refurbishment, Turnaround Services and maintenance Services.
Services are offered to Owners, International Contractors, Constructors, Manufacturers and Local Contractors for individual specialization, a combination or package of a specialization integral to a project/contract or as complete turnkey projects.
25+

Years Experience

300+

Projects

20+

Clients

300+

Skilled Supervising Staff

500+

Regular Manpower

5000+

Turnaround Services